Contact Leolec
Your Trusted Electrical Experts in Brisbane. Servicing Brisbane CBD, North Brisbane, and Sunshine Coast. Let's bring your vision to life!
Free consultation or Immediate assistance
Fully Licensed and Qualified
All my dealings with Leolec have been professional and of high standard. Appreciate the great advice and prompt service. Looking forward to calling on their expertise for more of our future home projects.
⭐⭐⭐⭐⭐
Ready to Power Up Your Space?
Whether it's a vision you want to bring to life, a simple electrical change, or just seeking genuine advice, we're here to help.
With a reputation for quality, honesty, and value for money, Leolec is your trusted electrical expert in Brisbane.
Reach Out Now! Let's discuss how we can light up your world.
0405 255 359
chris@leolecservices.com.au

Do you have a project you'd like to discuss? A vision you'd like to bring to life? A simple change needed? Or maybe you'd just value some solid and genuine product or industry advice?
If you are looking for a high quality yet down to earth electrical contractor you can rely on to deliver, with honest, upfront and value for money rates, we'd love to help. Please connect today. Drop us an email with your details and one of the team will get in touch to discuss things in more detail. We are only too happy to provide detailed quotes or to discuss your project with you.
We are based in North Brisbane and serve clients from Noosa on the Sunshine Coast through to the Brisbane CBD.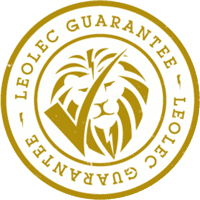 All our workmanship is fully guaranteed.
Frequently Asked Questions
What services does Leolec offer?
Leolec provides a range of services including air conditioning, electrical work, and security solutions. We also offer services in data & communication, smart lighting, smoke alarms, automation, property maintenance, and more.
Is there a specific time to contact Leolec for emergency services?
Leolec offers round-the-clock emergency services. If you're facing an electrical emergency, don't hesitate to contact them immediately.
Can I request a quote from Leolec before availing of their services?
Absolutely! Leolec encourages customers to contact them for a free, no-obligation quote tailored to your specific needs.
I have specific electrical requirements. Can I discuss them with a Leolec expert?
Yes, you can. Contact Leolec to discuss your unique electrical needs, and their team will provide expert advice and solutions.
How long does it usually take for Leolec to respond to a contact request?
Leolec prioritises customer queries and typically responds within 24 hours of receiving a contact request. If your matter is urgent, it's best to call them directly.
On time guarantee
We turn up when we say we will and we're completely respectful of your time. We won't let your job ferment!
Crisp, clean finishes
We pride ourselves on leaving your home or business in top-notch condition. We aren't afraid of a broom or vacuum cleaner.
Only good surprises
We are always honest and upfront when it comes to pricing, who will complete your work, product specifications, warranties, and timings. You'll receive written quotes before we commence any work.
Fully licensed and qualified
Our lives depend on electricity. If you want to ensure the security, function and efficiency of your electricity you need a trained professional.
Preferred electrician for many historic Queenslander home renovations.
Experience with landmark Brisbane heritage listed buildings including legalities.
'King' quality and superior workmanship
We only use premium components and products that deliver lasting quality. And it's Australian made wherever possible. We aim for perfection (whether it's behind the wall or in full view)
Value for money
With such a strong focus on products that last and exceptional work, we aren't always the cheapest. But we are absolutely value for money and we'll add value to your home, your business and your life.
Master problem solvers
With experience across commercial and industrial, small and large scale projects, we love working with you to come up with the best solution for your vision (and your budget!)
If you're uncompromising too when it comes to quality, reliability, style and service, we look forward to partnering with you soon for all your electrical, air-conditioning and security needs.
Powering peace of mind and quality living