Residential Electrician Brisbane
Residential Electrician Brisbane Services for Your Home
Everyday small electrical services | New Builds and Renovations | Smoke Alarms | Kitchen Electricals & Appliances | Home Lighting | Ceiling Fans | Security | Pools & Spas | Air Conditioning | Home Automation | Pre-Purchase Electrical Inspections |
Helping you transform your living spaces into the smart, relaxing, beautiful and safe sanctuary you've always envisioned, and keep it that way, simply. Power & style.
Leolec's residential electrician Brisbane services are here to make it easy and enjoyable to create and maintain a home that enhances your quality of life – more joy, more comfort, less stress and hassle, more peace of mind. We offer the full suite of electrical, air conditioning and security services for elegant, contemporary and quality Queensland living – whether it's your first home, forever home, a new build, renovation or existing home. Let us help your space look and work it's best at all times in a way that will leave you (and your guests) smiling. We are passionate about researching, testing and understanding everything in our industry so we can impart this knowledge to help you feel more informed and make better decisions for the space you live in.
Let us help you create a beautiful, functional space that lasts.
Contact us for a friendly, professional quote today.
We're ready to pounce.
Small Electrical Projects
Power Points | Data Points | Light Replacements | Halogen Downlight Replacement
Remove life's little frustrations and maximise your family's daily living.
While we are known for our bigger electrical projects, we also provide residential electrician Brisbane to take care of all those small electrical jobs around the home. No project is too small!
Need extra power points or home data points? Want to replace a light fitting or change your downlights? Need new ceiling fans? Our professional residential electrician Brisbane can help. You can trust us to turn up on time, give you a detailed quote before starting any work, and professionally finish your project with quality components.
Our residential electrician Brisbane rates are up-front and offer value for money. We don't offer artificial discounts or under- quote only to jump up the rate down the track. We are open, honest and transparent with our pricing.
New Home Wiring & Home Extensions
Power Points | Data Points | Light Replacements | Halogen Downlight Replacement
When building a new home, or renovating an existing home whether single or multi-storey brick, timber, or heritage listed property/Queenslander, your electricals are a vital part of the livability of your property.
Our residential electrician Brisbane does everything from full wiring, power points, data points, lights, switchboards and switchboard upgrades, ceiling fans, pool and air conditioning circuits.
One call and our residential electrician Brisbane will take care of all your electrical project needs for you. You can even tap into our trade discount arrangements with lighting and electrical suppliers to reduce your overall project costs.
You can trust us to deliver your project on time and on budget, working co-operatively with your other trades, so your whole project is smooth and seamless.
Inter-Connected Photoelectric Smoke Alarms | Smoke Alarm Audit
High-quality, hard-wired photoelectric smoke alarms for your home saves lives. That's why Queensland has passed new smoke alarm legislation requiring all new and existing homes be fitted with interconnected hard-wired smoke alarms in every bedroom, hallways between bedrooms, and different storeys in your home.
It's important for your safety that all new alarms are only fitted by licensed electrical contractors, as they are the only people legally permitted to work with electrical wiring in Queensland.
Our team of fully licensed residential electricians Brisbane can install and maintain hard-wired photoelectric smoke alarms for all size homes, whether single or multi-storey. We can help you comply with the new laws while keeping you and your family safe.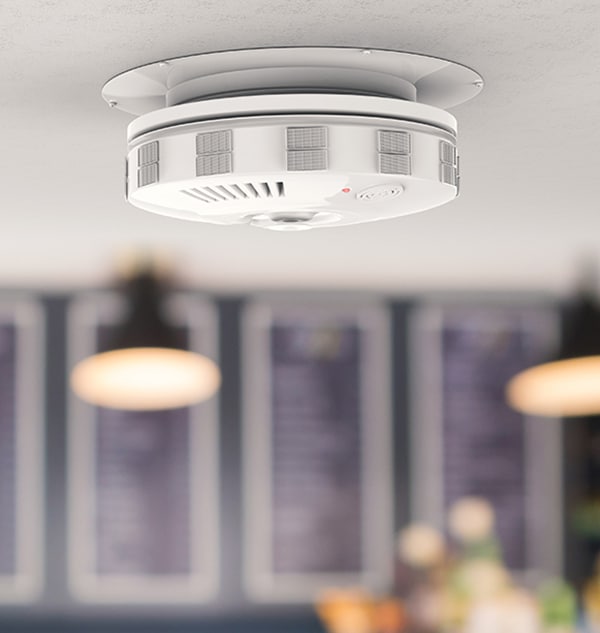 New Appliance Wiring | Stove & Hotplate Repairs | Power Points | Task Lighting
Intelligently wiring the heart of your home
A great kitchen is the heart of every home. But what happens when an oven element blows, or you suddenly have one less hotplate working?
Our residential electrician Brisbane can troubleshoot and repair most makes and models of ovens and hotplates. We also disconnect your old oven and hotplate and connect your sparkling new appliance for you. Why not add in extra power points or invest in points with inbuilt USB hubs for fast charging of your phones and tablets at the main workbench in your home?
Our team of residential electrician Brisbane can improve the efficiency of task lighting or install strip lighting in cupboards and motion triggered lighting in pantries to make access easier. Talk with us and achieve the kitchen of your dreams.
The way your home is lit (both inside and out) plays a crucial role in the look, feel and function of the space. Lighting not only illuminates rooms, but it allows you to highlight design elements, create balance, change the mood and even save energy. Make sure your home is properly and beautifully lit for gathering with family, entertaining, relaxing, reading, watching TV or movies and all the other activities that take place in your space.
At Leolec, we provide teams of residential electrician Brisbane that are passionate about lighting given its power to completely change a space – both inside your home and your landscape – with the flick of a switch.
Living in Queensland we understand that summers can be hot! And it's not always convenient or cost effective to add an air conditioning unit in every room.
Ceiling fans are a great way to effectively circulate air and cool rooms. They can add a beautiful design element too. And in winter, they can often be used to push the warmer air near the ceiling down.
Unlike floor fans they are up and out of the way, offering greater safety and space.
Leolec Electrical's residential electrician Brisbane can install and repair ceiling fans.
Motion Activated Sensor Lights | CCTV With Smartphone & Internet Capabilities
You have worked hard for your home and business. Enhance the security of your property with our security systems Brisbane solutions, including motion-activated sensor lighting and CCTV systems.
Effective lighting in a property helps deter criminals and discourages anti-social behaviour. Motion-activated sensor lights delivers energy cost savings while also providing a clear deterrent for would-be wrongdoers.
CCTVs are an added deterrent and can also aid in criminal identification in case of any problems. Our team of residential electrician Brisbane can install state-of- the-art CCTV systems that can be securely viewed anywhere in the world from your smartphone or computer.
Protect your home and property no matter where you are 24/7 with our effective solutions.
Enjoy year-round comfort with modern, energy-efficient air conditioning. Our residential electrician Brisbane can install quality split-system or ducted air conditioning systems to Brisbane homes to help homeowners enjoy a more comfortable lifestyle.
We also deep clean and service your air conditioning units to maintain or improve their efficiency.
Home Automation – Creating a Smart Home
Making life easier, safer and more comfortable!
Lifestyle Benefits | Enhanced Security | Energy Savings
Home automation is now an essential part of delivering a quality lifestyle. Our home automation solutions range from simple options such as pantry lighting that activates on movement rather than fiddling with light-switches, through to sophisticated integrated lighting, cooling, and security security Brisbane options.
Control your home anywhere in the world from your smartphone or computer through smart automation solutions. Set or adjust alarms, CCTV, lighting, cooling or heating, blinds, or even grant access to your property simply at the touch of a button. Whatever you dream of in terms of home automation, our residential electrician Brisbane can help deliver it for you!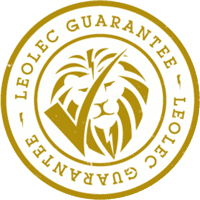 Pre-Purchase Electrical Inspections
Checking the Electrical Conditions of a Property | Energy Efficiency Reviews
When buying a home to live in or renovate, the quality of the electricals is often the last thing on your mind.
Our pre-purchase electrical inspections check everything from whether your dream home is filled with Olsent or other recalled cabling that will need to be fully replaced, through to whether your circuits are overloaded.
Our expert residential electrician Brisbane will hunt out dodgy DIY wiring that could impact on your insurance or safety, as well as ensuing any solar powered systems are legally compliant and in full working order. We will even advise you on the energy efficiency of the home!
With our easy to understand report, you will know exactly what you are getting into and what you may need to budget for with your new home.
How we're wired – our ethos
Build great 'Connections' – Our business is built on relationships. Our company and our team of residential electrician Brisbane are friendly, approachable, reliable and kind and we believe in good old fashioned conversation. We rea heart and mind. We go all in to deliver for our clients. We love our industry and what it allows people to achieve in their home or business.
On time guarantee
We turn up when we say we will and we're completely respectful of your time. We won't let your job ferment!
Crisp, clean finishes
We pride ourselves on leaving your home or business in top-notch condition. We aren't afraid of a broom or vacuum cleaner.
Only good surprises
We are always honest and upfront when it comes to pricing, who will complete your work, product specifications, warranties, and timings. You'll receive written quotes before we commence any work.
Fully licensed and qualified
Our lives depend on electricity. If you want to ensure the security, function and efficiency of your electricity you need a trained professional residential electrician Brisbane.
Preferred electrician for many historic Queenslander home renovations.
Experience with landmark Brisbane heritage listed buildings including legalities.
'King' quality and superior workmanship
We only use premium components and products that deliver lasting quality. And it's Australian made wherever possible. We aim for perfection (whether it's behind the wall or in full view)
Value for money
With such a strong focus on products that last and exceptional work, we aren't always the cheapest. But we are absolutely value for money and we'll add value to your home, your business and your life.
Master problem solvers
With experience across commercial and industrial, small and large scale projects, we love working with you to come up with the best solution for your vision (and your budget!)
FAQ
Frequently Asked Questions
What services can I expect from a residential electrician Brisbane?
A residential electrician in Brisbane can provide a wide range of services including electrical installations, repairs, maintenance, and safety inspections. They can handle everything from wiring and rewiring, switchboard upgrades, and lighting installations, to troubleshooting electrical faults.
How do I choose the right residential electrician Brisbane?
When choosing a residential electrician in Brisbane, consider their qualifications, experience, and customer reviews. They should be fully licensed and insured, have a good reputation for quality work, and offer a guarantee on their services.
Are residential electricians in Brisbane available for emergency call-outs?
Yes, many residential electricians in Brisbane offer 24/7 emergency services. They understand that electrical issues can occur at any time and can provide prompt and reliable service to ensure your home's electrical system is safe and functional.
How much does it cost to hire a residential electrician Brisbane?
The cost of hiring a residential electrician in Brisbane can vary depending on the complexity of the job, the materials required, and the electrician's experience. It's always a good idea to get a few quotes to ensure you're getting a fair price.
What areas in Brisbane do residential electricians service?
Residential electricians in Brisbane typically service a wide range of areas across the city. Whether you're in North Brisbane, South Brisbane, East Brisbane, West Brisbane, or in the CBD, you should be able to find a residential electrician who can assist with your needs.
Let us help you create a beautiful, functional space that lasts.
Contact us for a friendly,
professional residential electrician
Brisbane wide serivice quote today.
We're ready to pounce.
Leolec are based in North Brisbane. However we cover most of Brisbane and North Brisbane areas. If you're looking for a Master Electrician that delivers superior results for your home, apartment or commercial property at honest, up-front rates, then give us a call today.