For all your electrical, air-conditioning, and security needs.
Contact us for a friendly, professional quote today.
Why Hire a Professional and Licensed Electrician Mango Hill?
Electrical faults are one of the common causes of structural fires in Australia. Unlike other home and office repairs, electrical repairs are risky and require an experienced licensed electrician to guarantee safety. Besides safety, you enjoy many other benefits when you hire a professional licensed electrician in Mango Hill.
As professional electricians in Mango Hill, we have years of experience and training on the best way to fix electrical issues. When you hire one, you will enjoy the best services, regardless of the size and complexity of the project.
Professional electricians use the best industrial standardised practices while working on any project. You can relax and trust us to complete your electrical jobs without absconding, leaving you with a bigger mess to fix.
Why spend all day on electrical fixing when you can hire a professional electrician to free up family time? When you entrust your electrical issues to us at Leolec's Electrician Mango Hill professionals, rest assured that we'll carry out your project effectively and efficiently. This guarantees a long-term fix that will save you money and time compared to poor wiring services from untrained handypersons.
Unlike untrained contractors who cut corners, leaving wires uncovered, professional electricians maintain best practices; Leolec handles all electrical services with utmost transparency – from price quotes to service delivery. With us, you can sleep peacefully and travel for weeks without worrying about house fires or electrocution.
What to Consider when Hiring an Electrician Mango Hill
Are you remodelling your new home and need an electrician? Do you have a list of options but don't know which to choose? We have listed some questions you should ask to make the right decision.
Are they trained and certified?
Are they insured?
What's their payment plan (Free estimate or pay per hour)?
Do they offer emergency Electrician services?
Do they have experience working with other clients?
What Do You Get with Leolec Services Electrician Mango Hill?
Whether you need an accredited master electrician for your home, commercial, and industrial electrical repairs, Leolec offers the best electrical service in Mango Hill.
Here are some attributes that give us a competitive edge above others:
Accredited Master Electrician Mango Hill
Our team of electricians is one of the best accredited Master Electrician Mango Hill. They are trained on electrical best practices and up to date on state codes and regulations. We guarantee the best hands, great experience, and value for your money.
Installation warranty for the life of the product
Save money on ongoing maintenance costs and repairs when you hire a Leolec master-certified electrician Mango Hill for your home electrical repairs. We offer a warranty on all products purchased by our team and installed by our electrician.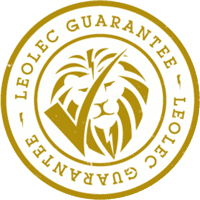 Friendly, professional, and ethical service
You will enjoy professional, first-class electrician Mango Hill service when you work with us. Whether it's small home electrical installation or industrial projects, we have a team of friendly and professional electricians for your needs. We guarantee ethical services (no cutting corners) as your safety is our priority.
We commit to providing the best electrician Mango Hill services to our esteemed customers to guarantee you a safe and comfortable home. Our Over 75 happy 5-star customer reviews confirm our excellent customer service delivery.
Hire a certified professional electrician Mango Hill
At Leolec, we understand the importance of having a safe, comfortable home and office that suits your lifestyle. We have invested in employing and training the best electrician Mango HIll to provide professional services. As a customer-centric brand, we prioritise your satisfaction and safety and maintain best practices when working on your projects.
Whether you need to rewire your new home or office, industrial electrical services, or air-conditioning installation, you can count on us for reliable service.
Hire a trusted local master electrician Mango Hill.
Get Reliable Electrician Mango Hill Services
Renovating your home and need an electrician? Or are you setting up a new office that requires commercial electrician services? We have a full range of services suitable for your electrical needs. Regardless of size, time of delivery, and requirements, we are equipped to deliver the best Electrician services without compromising quality. Our list of electrical services includes:
Commercial Electrician Mango Hill Services
Is your business moving to a new office and need a commercial Electrician for rewiring? Do you need electrical repairs for your office and commercial buildings? We have a team of certified master electricians in Mango Hill for all your commercial projects. Contact us with your requirements, and we will complete it quickly and efficiently.
Circuit breaker replacement
Backup power installation or repair
Indoor lighting, including switches and outlets
Intercom and loudspeaker system installation
Outdoor or high-efficiency lighting
Electric heat and dryer installation or repairs
Motion sensors and lighting controls, including light-saving solutions
Residential Electrician Mango Hill Services
Are you looking for an electrician Mango Hill to handle your home electrical repairs and rewiring projects? Do you struggle with lighting issues or need to install new ceiling fans and air conditioning for your new home? Our master electricians will handle all your residential electrical projects while maintaining the best practices. Our list of home services includes:
Every day small electrical services
New Builds and Renovations
Home Lighting installation
Home security devices installation
Kitchen Electricals & Appliances
FAQs
Got questions about our Electrician Mango Hill services? We've got answers. Here are some of the most frequently asked questions we receive at Leolec:
What services does Leolec offer as an electrician in Mango Hill?
At Leolec, we provide a wide range of electrical services in Mango Hill, including electrical installations, repairs, maintenance, and safety inspections. Our experienced electricians are committed to delivering top-notch service to meet all your electrical needs
How can I book an appointment with a Leolec electrician in Mango Hill?
Booking an appointment with a Leolec electrician in Mango Hill is easy. Simply visit our website or give us a call, and our friendly team will assist you in scheduling a convenient time for your electrical service.
Are Leolec's electricians in Mango Hill licensed and insured?
Yes, all Leolec electricians Mango Hill are fully licensed and insured. We adhere to the highest industry standards, ensuring that our work is not only top-quality but also compliant with all relevant regulations.
Why should I choose Leolec as my electrician in Mango Hill?
Leolec is dedicated to providing exceptional electrical services in Mango Hill. Our experienced electricians are known for their professionalism, reliability, and commitment to customer satisfaction. With competitive pricing and a focus on safety, we're the preferred choice for many residents and businesses in the area.
What areas do Leolec's electricians in Mango Hill cover?
Leolec's electricians in Mango Hill cover the entire Mango Hill area and surrounding suburbs. Whether you need residential or commercial electrical services, our team is ready to assist you with prompt and efficient service.
Do you have a project you'd like to discuss? A vision you'd like to bring to life? A simple change needed? Or maybe you'd just value some solid and genuine product or industry advice?
If you are looking for a high-quality yet down-to-earth electrical contractor you can rely on to deliver, with honest, upfront and value-for-money rates, we'd love to help. Please connect today. Drop us an email with your details and one of the team will get in touch to discuss things in more detail. We are only too happy to provide detailed quotes or to discuss your project with you.
Contact us for a friendly, professional quote today.